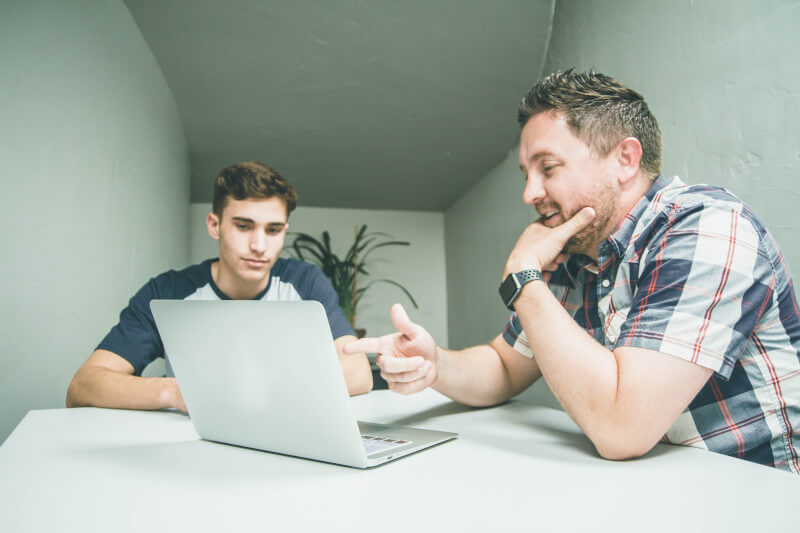 Is VPS Hosting a Good Choice For Growing E-Commerce Websites?
It is very common that if you are starting a new business, then you must go for shared web hosting plans initially. However, as your online business starts to grow, then it is not a very good thing that you stick to the shared web hosting plans then also, especially when it is an e-commerce website.
Choosing the best hosting solution for your eCommerce website can be intimidating, especially if you are not a technical person. Probably you are considering having a shared web hosting or a VPS hosting.
However, as the business starts to grow, you will notice that the site could start to experience slow response on shared hosting. In this case, you will need to find a more scalable hosting plan. One option is VPS hosting.
And to many, a question rises – is VPS Hosting a good choice for e-commerce websites?
What Is VPS Hosting?
Firstly, it is important that you understand what VPS hosting is. VPS is short for a Virtual Private Server. It is one of the most popular hosting services you can choose for your website. It uses virtualization technology to provide you with dedicated (private) resources on a server with multiple users.
VPS is a more secure and stable solution than shared hosting where you do not get a dedicated server space. It is usually chosen by eCommerce owners who have medium to high-level traffic.
If you wish to know more about the VPS, these articles can give you a deeper understanding: VPS Faq, Shared Hosting vs VPS and Why Should I Use VPS Hosting?
What actually is an E-Commerce website?
E-commerce (electronic commerce) is the buying and selling of goods and services, or the transmitting of funds or data, over an electronic network, primarily the internet. These business transactions occur either as business-to-business (B2B), business-to-consumer (B2C), consumer-to-consumer or consumer-to-business. The terms e-commerce and e-business are often used interchangeably. The term e-tail is also sometimes used in reference to the transactional processes that make up online retail shopping.
Every time individuals and companies are buying or selling products and services online they're engaging in E-Commerce. The term E-Commerce also encompasses other activities including online auctions, internet banking, payment gateways, and online ticketing.
In the last decade, widespread use of e-commerce platforms such as Amazon and eBay has contributed to substantial growth in online retail. In 2007, e-commerce accounted for 5.1% of total retail sales; and in 2019, e-commerce made up 16.0%
Features and factors for E-commerce Website
Let's see which web hosting or web server suits best to an e-commerce website, VPS hosting or cloud hosting?
First make a list of the features you want in your web hosting before purchase any to host your e-commerce website:
– Security
– High-performance
– Scalability
– Cost
So it definitely needs to have the best web server to host and secure all the critical data. Generally a dedicated server is the best choice to go, but cost matters right. Not everyone is going to pay thousands when you can get better at less cost.
Due to lack of awareness about differences between different hosting, people think they all are the same. But that's not true every hosting has its own factors and features that make one different from others. So let's switch & take a look towards VPS Hosting and Cloud Hosting and know what actually they are.
VPS Hosting — Basically VPS is a partition of a whole dedicated server. You share additional resources with the other virtual servers but your virtual server is owned by you only. In this you get a server operating system (OS) with root access, and you can install any software you want.
Cloud Hosting — Cloud web hosting is a trend nowadays. It is served by many hosting providers. It allows you to access your data and use a potentially unlimited number of physical machines that are connected in a network and act as one. Means your site is hosted on different servers at different locations. Relax I know you are thinking that it means you have to pay much for this hosting service, but actually not it is really one of the affordable, pocket friendly and cost effective hosting.
Why Is VPS Hosting Ideal For eCommerce Websites?
When it comes to your e-commerce website, the decision of choosing the right web hosting plan should be taken seriously. If you are running an e-commerce business, then one thing you should always keep in mind that your e-commerce website is the heart of running a successful business. Let's go into more detail and discuss why VPS is considered to be the best choice for e-commerce websites.
Better Performance
VPS hosting still uses the principle of hosting several websites on one server. Nevertheless, a VPS account uses sophisticated technology to completely isolate the different websites from each other. Each website is assigned dedicated resources. You get your own operating system. This means that you get your own slice of the CPU, RAM, bandwidth, and disk space.
Root Access
If you are technically strong, you might need root access to install some programs. You will never get root access in shared hosting since different websites are stored on the same server, granting one user root is a security threat to the other websites. While VPS hosting offers root access since you are the only one using the given resources so there is no risk of harming other websites. In the end, VPS Hosting is the way to go for a serious eCommerce Startup.
Better Speed
No matter what anyone else is doing on another VPS hosted on the same machine, you are guaranteed your speed. That is because the CPU allocated to you is only accessed by you. VPS hosted websites will always load faster than those hosted on a shared hosting service. If you use shared web hosting, you must know that the speed varies depending on the time of the day and the amount of traffic on the websites of other users. Your resources are distributed on a first-come-first-served basis. This never happens on VPS. Your resources are only dedicated to your eCommerce website.
Handles High Levels of Traffic
Traffic translates to more conversion opportunities in every eCommerce website. This means more income for your company. However, if you are in a shared web hosting plan, a huge spike in traffic may lead to an exhaustion of your bandwidth. This could end in a disaster because your website may go offline.
This is one of the most important reasons you should host your eCommerce website on a VPS. Since you have dedicated resources, you do not have to worry about other websites competing for resources on your server.
Conclusion
So, Is VPS Hosting a Good Choice For Growing E-Commerce Websites? Are you starting an eCommerce company? Is it running and starting to pick up speed? Either way, a VPS Hosting is the right way to go. We know that VPS hosting costs more than a shared web hosting, but the cost benefit is totally worth it. If your e-commerce business is also at a growing stage and you are fed up with the limitations of shared web hosting, then the time has come that you should take the next step of moving to VPS hosting. At PD Hosting we have different packages to satisfy every budget and needs. We ensure you a high level of performance, security, affordability and flexibility on your SSD VPS hosting plan to make it the perfect option for your online store.
In case you have questions, do not hesitate to ask for a consultation with our team of hosting experts. We will be happy to resolve your inquiries.