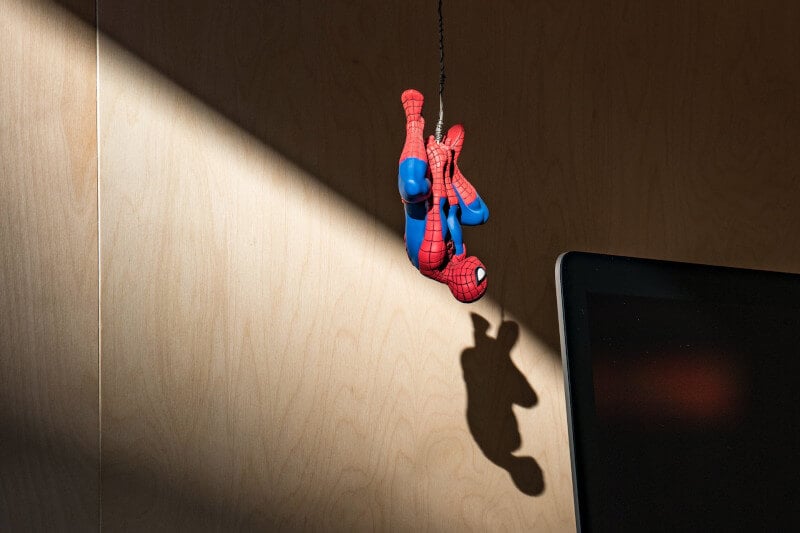 What is a Web Hosting and How Does Web Hosting Work?
What is Web Hosting?
Web hosting is providing storage, space for a website or application and it's a service that makes your site or web application accessible on the internet. Once your website is made available on the internet, it can be accessed by other computers connected to the internet.
Web hosting is typically provided by web hosting companies, which are businesses that maintain, configure, and run physical servers. If you purchase a web hosting plan from a hosting service provider, that means you rent their server space to store your website files, such as HTML and CSS files, media content, and other documents.
Usually used for hosting websites, a web hosting service can also be used to host company email, files, games and other content.
How Does Web Hosting Work?
Web hosts are companies that rent out their services and technologies to host websites on the internet. Once the hosting company hosts your website, visitors can access it by typing in your domain name (web address) in their web browser. When they do this, their computer connects to the server your website is hosted on. The server in turn serves (sends the files you have stored on the storage to display) the website to your web visitor in their web browser.
As mentioned earlier, web hosting is offered by web hosting companies that rent out their computing servers. These companies also provide the software, services, and connectivity needed for a website to go live.
How to choose the right web hosting plan for your website?
There are several web hosting options available. To know which one would be right for your business, ask yourself the following questions:
– What kind of website do you plan to host – an online store, a blog, an ecommerce, a news website, static website, dynamic website, for a company website, personal portfolio website etc as this will determine how much web traffic you expect, how much storage do you need and how robust the infrastructure required to host your website, should be.
– What are the goals of your website?
Your answers will determine how much you need of the following:
Storage space
Bandwidth
Control–is it important that you have root control of your server?
Cost–how much are you either willing to spend or need to spend?
Which web hosting is best?
The best web hosting depends on your budget, skill set, project type, and the type of website you aim to build. For example, a large eCommerce with thousands of visitors per month has different hosting needs than a portfolio website with less than a hundred visits.
How to know which web hosting provider to partner with?
Uptime; do they guarantee at least a 99% uptime? Where are their servers located?
Years in the industry-One way to determine their credibility.
Customers; how many customers do they serve? In what locations do they have a presence?
Online reviews and testimonials; these should give you a more factual idea of the company's reputation.
Support; does the company offer 7/24 support to assist you?
Related products; select a web hosting company that offers you other related web service products such as security, email and backup services. Getting it all in one place could reduce the time coordinating with different providers.
Security considerations.
Backup services.
Mobile Access; can you access your control panel from a device on the go?
What are the web hosting options available?
There are different types of hosting to choose from:
Shared Web Hosting
If you have a blog or a small business that is just starting out, Shared Hosting is a good option to start with. It's the most affordable hosting option available as your server space is shared by other websites. It's simple and easy-to-use. On the other hand, because you share space and resources with multiple other websites on the same server, an overload with another website will cause your website to slow down. You have minimal control over the server.
WordPress Hosting
If you have a WordPress blog or website, it is recommended that you purchase a WordPress hosting package as it is specifically optimized to cater to your WordPress website.
VPS hosting
You can think of VPS hosting as a higher, more advanced form of shared hosting. While you do share a server with other websites, you are assigned resources that are not shared with the other properties. If you cannot afford a dedicated server, VPS is the way to go. Depending the web hosting provider, the VPS can be as close as Dedicated Server benefits.
Cloud Hosting
Cloud Hosting is the newest form of web hosting. One of the major benefits of using Cloud Hosting services is that it is more cost-efficient and scalable in building applications.
Reseller Hosting
If you want to get into the hosting business, purchasing Reseller Hosting enables you to rent out or re-sell the same hosting services provided by the parent hosting company. With Reseller Hosting, you can also upsell every other web service offered by the parent web host.
Dedicated Hosting
Dedicated hosting gives you complete/administrative control of your server with full root access. You can choose to install any software you wish to.
In Conslusion
We hope we've given you a basic understanding of what web hosting is and how it works.
Additionally you may want to see the following articles;
– 40 Common Web Hosting Terms Defined
– Shared Web Hosting vs Virtual Private Server
– 6 Main Reasons to Use Shared Web Hosting
– Web hosting (Shared Web hosting) – Frequently Asked Questions