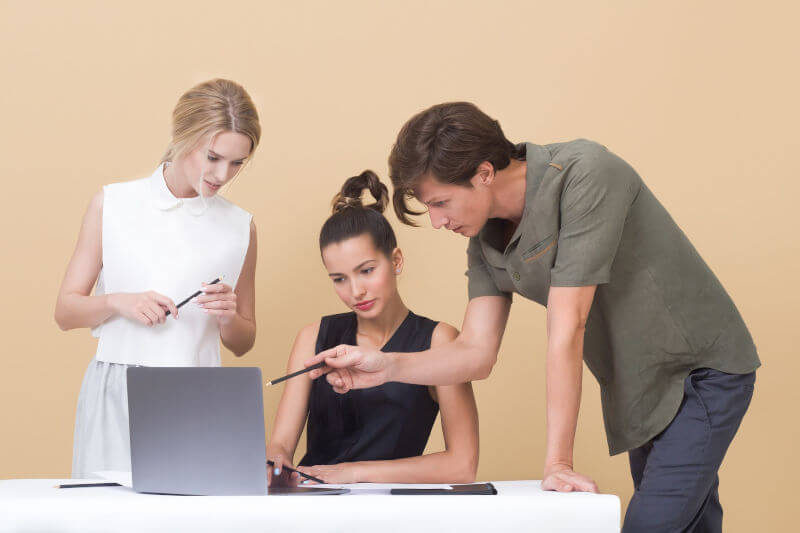 16 Mistakes To Avoid When Starting An eCommerce Business
The research concludes that over 90% of eCommerce businesses do not survive more than 120 days from their launch. Running an online store offers a wide range of profits but it is one of the most challenging businesses, to begin with. There are different stages of the process to making the business plan, finding best web hosting, developing the website and more. Each stage has its own challenges to face.
If you are all set to kick start your eCommerce business, there are considerable aspects to factor in. You must know what you are undertaking and also be willing to learn, grow, and improvise as and when required. As a beginner, you are prone to go wrong while making some decisions, especially if you aren't working with an eCommerce hosting expert. It is natural to feel intimidated and rushed but some decisions can prove lethal to your eCommerce business. Hence, you must be aware of the lethal blunders to avoid when starting an eCommerce business. With a detailed understanding of these errors, you can avoid them in the first place or rectify them at the earliest.
16 eCommerce mistakes that prove fatal for your business
Yes, there are as many eCommerce mistakes that can harm your eCommerce business from. Any wrong decision or approach can prove destroying for your business. And hence the better you understand the more prepared you will be to face the bumps on the road to success. The list of errors here include web hosting concerns, CMS development concerns, security & poor navigation issues as well as the ever-popping technical glitches. Let us offer you a detailed list of the wrongful decisions and enable you to prepare yourself for a safe and successful eCommerce business inception plan.
List of 16 eCommerce mistakes to avoid in 2021
DIY CMS development
Poor platform selection
Compromised design and copy
Low-quality Navigation
Technical glitches
Wrong hosting selection
Poor product selection and placement
Absence of security certificates
Hidden charges & fees
Overlooked SEO & SMM
Shortage Of shipping options
No contact details
Inappropriate pricing
Ignoring the competition
Lost focus
Early expansion
Let us now understand these fatal mistakes in more detail.
DIY CMS development
Web Development is a job best reserved for skilled and qualified professionals. If you aren't a trained web developer and are tempted to try DIY CMS development, you are about to commit a grave mistake. There are a lot of things that can go wrong while developing, launching and managing an eCommerce business. With you handling the content management system, you will just add another point to the vulnerabilities.
To develop a CMS system, it is crucial to identify the core features and then have the right programming skills for hassle-free development. The expert's advice is that you must choose an open-source or proprietary platform in the beginning. When choosing, check out all the features of the platform and weigh them as per your needs.
Poor platform selection
As much as we recommend you to begin with an open-source proprietary platform, we would advise you to make an intelligent decision. There are varieties of open source and proprietary platforms in the market and each one of them has distinctive features.
Although you may have ambiguity regarding your CMS needs and how the needs would change as the business scales, you will have to make an informed decision as much as possible. You certainly don't want to end up with a platform that does not support your website and its vital elements. Instead of buying the most popular platform or the one your competitors are using, you need to do thorough research and make an informed choice.
Invest your time, money and efforts in knowing the features and compatibility of different platforms with your business.
See this article to find out 6 Most Popular E-Commerce Platforms.
Compromised design and copy
The homepage of your website is the most vital element of your eCommerce business. Just like it is vital to register a domain for your business. Ensuring attractiveness and engagement on your website homepage is crucial. Depending upon your product, you must keep the design and copy of your website simple or a little complex. However, make sure that complex shouldn't be complicated for your visitors but it should be a complementing notion for your product.
Low-quality Navigation
What is your ultimate goal? Attracting the traffic and converting them into long-term clients. To achieve this goal, you will have to ensure that you offer a smooth transit to your visitor while they are on your site. If the website will have smooth navigation, it will allow the visitors to check the pages thoroughly and gain their confidence in your business as well as products.
The homepage must offer easy access to the major offerings of the business. This will allow the visitors to reach their desired destination with ease. Instead of beating around the bush, the visitor can click on the desired link and reach the right stop. If the path won't be clear, the visitors would quit and switch to your competitors easily.
Technical glitches
One of the most common problems that eCommerce businesses face is technical glitches that corrupt the entire user experience. Even if you have fast hosting, a technical glitch can make your website crash at any time leaving the user in distress. Some common technical glitches that play with the user experience and the integrity of your eCommerce business website include:
Poor links, or links not working properly.
Slow loading speed due to poor eCommerce hosting.
Exceeded Bandwidth limit on a busy holiday season.
Non-responsive design; website not optimized for mobile devices.
These technical glitches work against your efforts to engage the users. No matter how impressive the content or the design of the website is, if these technical glitches are present, your visitors are most likely to switch to your competitors.
See these articles, Beginner's Guide: All About Bandwidth and Why Should I Use VPS Hosting?.
Wrong Web Hosting selection
One of the eCommerce mistake is choosing wrong web hosting package. Buying an eCommerce hosting is not an easy job. You might get a few options that would be affordable and also meet some of the key qualifications, but there is no need to rush on making the decision.
You need to be very considerate about choosing the right Web hosting or any other hosting plan for that matter. Further, educate yourself about the advanced SSD VPS hosting, SSD cloud hosting, and other hosting options and accordingly register a domain. You must get fast hosting but also ensure that it is reliable and offer you affordability and the best of the features.
Web hosting for an eCommerce website is very important as the right eCommerce hosting ensures a quick loading speed of the site, reports suggest that if the website takes more than 2 seconds to load, the chances of the visitors leaving the website increases with each passing second. You must always discuss the speed concerns with the web hosting provider and if possible, pay a little more to get the pro features. PD Hosting provides fast and secure web hosting services at affordable prices. Check out our domain and web hosting deals. See this article to learn about best hosting options; Is VPS Hosting a Good Choice For Growing E-Commerce Websites? Recommended SSD VPS Hosting.
Absence of security certificates
For any business, the customer is king. However, if you aren't paying attention to the security parameters of your website, you might be working against the phenomenon. You must invest in an eCommerce hosting plan that offers you great security features. You will have to buy an SSL certificate to offer due security to your users. The SSL protection that opts for HTTPS instead of HTTP is more preferable as it is the safer option. Adding these attributes to the website ensures that you protect your customers and their personal information or any other information that they share on the website.
Ensure that the core pages of the website such as the lead pages, contact pages, and payment processing pages are completely protected.
Poor product selection and placement
There is a lot that can go wrong when you choose to offer the wrong products to your users. The users expect your brand to be associated with a distinct product range and if you fail to live up to the mark, you will be fined for it.
Most of the time eCommerce businesses forget to choose the right product mix and even if they do, the placement of the products on the website makes things worse. Experts suggest that it could be a big mistake as wrong product placement can make the products devalued by the customers.
Hidden charges & fees
What kills your traffic and conversions the most? Well, the hidden fees are the reason the users leave the website on carts right before the checkout, because of the unexpected costs.
Commercial charges, shipping charges, tax or any other surprise charges can upset the customers and also affect the potential customers. There is no way you can leave charging delivery charges or taxes to the customers, but you can always make the customer aware of charges beforehand. Instead of adding the charges at the payment clearance page, make a note right below the products that taxes and delivery charges will be charged additionally.
Overlooked SEO & SMM
Search Engine Optimization and Social Media Marketing and the two most effective weapons in your arsenal to win over your competitors. You need to ensure that your target audience is aware of your presence and both SEO & SMM allows you to do so. The more you appear on the top SERPs, the more you will be able to attract traffic to your site.
For SMM, it is a known fact that more and more users spend their time on social media platforms, ensuring that you communicate with them at their favorite hangout place makes you a more approachable business.
Shortage of shipping options
Customers are very much demanding today and it is important that you meet most of their demands with efficiency to ensure smooth functioning. Delivery and shipping are some of the most controversial aspects of the eCommerce business. A difference between what delivery options you offer and what the client prefers can ruin a lot of things for you.
Some clients would stick to a free delivery option but others would prefer paying a few extra dollars and get early delivery. Make sure that you offer as many options as possible to your clients and ensure that their delivery and shipping preferences are respected.
No contact details
Offering contact details of the business and establishing an established page for customer support is vital for the success of your eCommerce business. You need to ensure that the customers know who you are when they engage with you. The more you share the more trust you earn from your customers. It is advised to offer your contact details including an email id, phone number, office address as well as a dedicated toll-free customer care number to the customers.
Inappropriate pricing
Pricing the products right is very crucial for a business. Pricing demands great research. You cannot price your products solely based on competitor's pricing. Read the market, understand the marketing and pricing trends, understand your customers paying capacity and price your products accordingly.
Ignoring the competition
Ignoring the competition is another potentially fatal business mistake. Anyone can start a business, which means you will have competitors. You need to study your competition in order to understand how you can beat them. You need to know everything about them. From how big they are, where they are based, how they ship their items, what products they sell and anything else you can find out.
Once you identify your competitors' strengths and weaknesses, it helps you understand how to serve your customers better. Focus on what you can do differently to better satisfy the needs of your customers.
Lost focus
As the business grows, the business owners get too much on their plate to manage. This means that you will have to deal with several aspects of your business which results in a loss of focus. With time, you need to add a few helping hands to your team and delegate responsibility.
Early expansion
Early expansion is one of the most common and fatal mistakes that eCommerce businesses commit. Make sure to prepare enough resources for your business before you leap forward and expand. Stick to your business plan and find that perfect opportunity to expand.
Final Words
These were a few of the typical mistakes most entrepreneurs commit while building their lives around their business.
And now that you are aware of the common mistakes most entrepreneurs make in the course of their business lives, you must take them as lessons, try to avoid them and put your best foot forward!
From availing the right VPS hosting or choosing a Cloud hosting, registering a domain name, to buying an SSL certificate and adding and presenting the right products, there is a lot you need to attend to when starting an online business? Taking care of the website, customers and other business aspects is a complex package. We hope this guide helps you avoid fatal mistakes while running your eCommerce business and you earn great profitability in your future.
If you want to be one of the few not only to survive, but thrive in this competitive industry, learn from the mistakes of others before learning from your own.