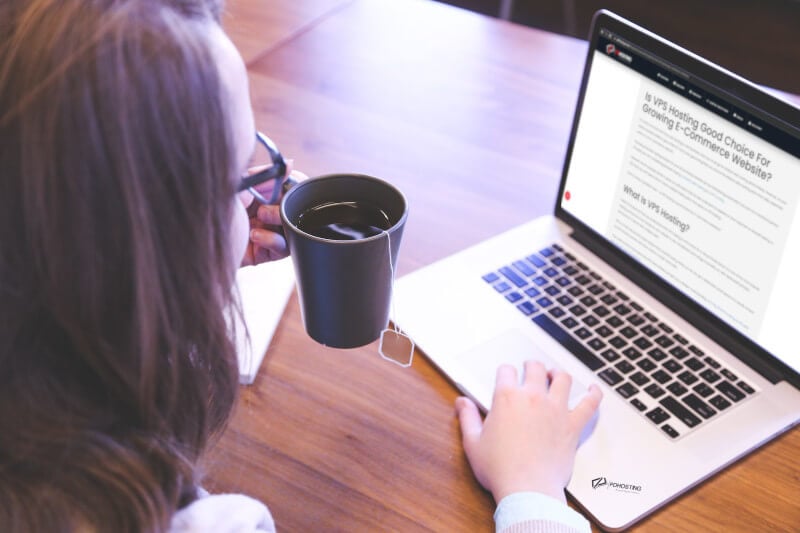 How To Start An E-Commerce Business?
Nowadays, many people dream of entrepreneurship. Starting an online business never was so easy. Building an eCommerce website only takes a few steps and can potentially be done within two days or a week.
E-Commerce is growing faster than ever, with more and more people ordering online rather than in store, especially with social distancing rules in effect. After all, it's hard to beat the convenience of finding the service or product you like online from the comfort of your home, buying it at any time of the day or night, then having it delivered at your door within days!
Any business owner that stays offline is missing out on their piece of those profits. Remember, if your competitors make their items available online and you don't you are behind and even will lose that business.
So, if you're looking to start selling your products online, there is no better time than the present.
Fortunately for you, we've created this comprehensive guide to help you start selling in no time.
In this article, we'll explore the important aspects of eCommerce and help you make smart decisions when it comes to launching and growing your online store.
What Do You Need To Start An eCommerce Website?
Probably you are wondering what are those things you need to build an e-commerce website. Firstly, you have to know that an e-commerce site is different from creating a standard website. The following is a list of the main things you require to build an e-commerce website.
– A domain name
– A web hosting provider
– A tool/platform to build your store
– Initial capital to create/buy your products
– Packaging for shipping and products itself
Decide Your Domain Name For Your Online Store
Once you know what you're selling, search for and register a great domain name, which you'll use for your online store. A domain name is your online address, so your choice will be very important, potentially for years to come.
You will want to choose your domain name carefully. It should be unique and easy to remember and should also describe your business. This will ensure that people who are interested in your business can find it easily.
You can start searching for your domain name with PD Hosting's domain name search tool. Remember that it's not necessary to register the exact domain you want if it is not available, you can find other alternatives that match your objectives. Don't take too long in choosing your name, sometimes it's better to have a domain name that doesn't match exactly what you want than ending up with no website. Just to let you know PD Hosting includes a free-one-year domain name when you order your web hosting package!
Choose a Web Hosting Provider
Hosting is what makes it possible for your website to be visible to viewers around the world. Since most people can't afford to have their own server, they rent space on someone else's server.
Before deciding on a hosting service, ask yourself the following questions:
– Do they optimize the websites they host for speed?
– Do they offer 24/7 technical support?
– How much storage and bandwidth do they offer?
– How will they handle sudden spikes in traffic?
Depending on the size of your business, some of these factors might be more important than others.
There are different ways for hosting a website, the most common option is to get shared hosting, which means that you will share a server with other sites, this is the least-expensive option. Another way would be dedicated hosting which costs more, but you will get your own private server. Make sure that your web hosting provider includes an SSL certificate as part of its offer. It will ensure that your website moves from HTTP to HTTPS which is more secure and gives your website credibility. PD Hosting offers an SSL Certificate for free with any shared web hosting plan.
What Are The Web Hosting Options For eCommerce Websites?
– Dedicated Server – Great choice if you are looking for complete control and a lot of individuals tend to visit e-commerce sites for various reasons, and the server should be able to cater to a large traffic inflow. Dedicated Server, works best for very large companies or high traffic volume sites.
– Virtual Private Server – VPS is a popular choice among small and mid-level e-commerce businesses. For instance, it's great for those who're looking for more control over their website, with the technical skills to set up a customized environment.
See; Is VPS Hosting Good Choice For Growing E-Commerce Website? Recommended SSD VPS Hosting.
– Cloud Hosting – Cloud hosting is a great choice for website owners who need the flexibility that the cloud provides to enable increased performance to meet surges in traffic. In other words, it can easily handle over 25000+ concurrent website visitors at a time.
– Shared Web Hosting – Shared hosting is based on a simple principle and is one of the cheapest options available for e-commerce entrepreneurs. It's an option for low traffic e-commerce / product catalog, static content, low traffic blog, etc. However, it can also have a negative impact on the loading speed of your online store.
Choose A Platform To Build Your Store
Some platforms are open-source shopping carts where the original source code. It's freely available and can be adjusted or modified easily. Currently, it is estimated that there are more than 300 eCommerce platforms available in the market. Some of which are specifically designed for B2B sales, drop-shipping or certain types of business. This decent variety of options help ensure that online merchants can find an optimal shopping cart for their businesses.
6 Most Popular E-Commerce Platforms
Each of the platforms we'll look at below offers a different range of features, options for store designs, and price points.
1- Magento
Magento Open Source is a powerful and robust eCommerce-specific option, which is ideal for bigger stores that may be tedious to build or manage in WordPress. Magento also comes with some stronger eCommerce functionality such as upsells and cross-sells. While more robust and extensible, Magento is also more complex and as such may require one or more developers to leverage its full potential.
2- WooCommerce
WooCommerce is a bit different from other eCommerce solutions. It's a customizable, open-source shopping cart plugin built on WordPress. WooCommerce is one of the most popular eCommerce platforms in the world. 1/3 of all online stores are powered by this CMS. With WordPress, the number of themes and plugins available to customize your site is practically endless, as is the online community you can join and benefit from.
3- OpenCart
OpenCart is another popular open-source online store management program that you should put on your list. The software is developed in the PHP programming language with MySQL database and HTML components, which is quite similar to Magento. Similarly, both allow the ease to add products by using the template approach and support multiple languages and currencies.
4- BigCommerce
BigCommerce is a top-of-the-line eCommerce website builder in the current marketplace. Similar to Shopify, it's a robust all-in-one shopping cart solution, which allows to build an online store without worrying about any infrastructure related hassles.
5- PrestaShop
The PrestaShop platform is probably lesser-known than WooCommerce and Magento, but it wouldn't be fair to say that it's not a great option for business owners to scale their business into the eCommerce world. The platform is written with the PHP language and with Smarty Template Engine. Which is compatible with Unix, Linux and Windows operating systems.
6- Shopify
Shopify is a full feature hosted solution that is designed to provide for you everything needed to start selling online. Currently, over 1 million businesses across 175 countries worldwide are powered by this platform. With Shopify, you can easily set up and open an online store within minutes. Even without any coding knowledge required.
Final Word
We hope to have provided you with the information that you need to kick-start your online store adventure. In conclusion, if you already have an idea of a business, start building it with registering a domain name and choose a web hosting deal.