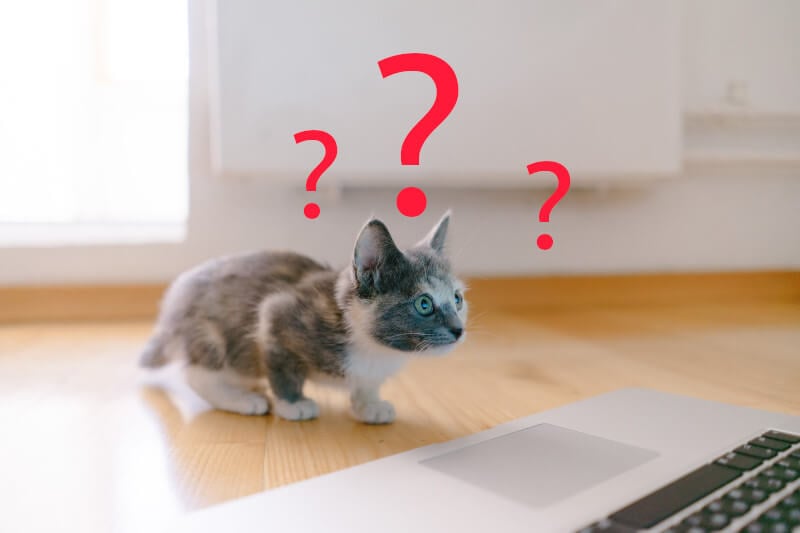 Virtual Private Server (VPS Hosting) – Frequently Asked Questions (FAQ)
Ready to learn everything there is to know about a VPS hosting environment? Let's dive in!
VPS Hosting is powerful, flexible, and customizable, but without the heavier enterprise-level costs of a dedicated server. And yet, many users don't consider VPS Hosting when looking to host their website online. Perhaps it's because the term "virtualization" can be intimidating.
We're here today to break down the basics of VPS Hosting so that you can find out if a VPS server is the right fit for you.
Let's get started with an important questions. What is a virtual private server? How does VPS work? What are the benefits of using VPS?
What Is a Virtual Private Server?
So, what is a virtual private server? First, let's define what VPS actually stands for — virtual private server.
A Virtual Private Server (VPS) is a virtual machine rented out to web hosting customers. A VPS is technically a dedicated server, however, using virtualization software, several virtualized operating systems are able to run on one server. One physical server turns into several virtual dedicated servers. The physical server containing the VPS hosting environments is called a node and each VPS hosting environment is called a container.
How Does VPS Work?
VPS Hosting simulates the experience of a dedicated server even though you're still sharing the physical server with other users.
Your web hosting provider installs a virtual layer on top of the operating system (OS) of the server using virtualization technology. Separating the server into individual compartments with virtual walls, this layer allows each user to install their own OS and software.
Because a VPS separates your files from other users on the OS level, it truly is a private server. This means your website lives within a secure container with guaranteed server resources — think memory, disk space, CPU cores, RAM, etc. You don't have to share any of it with others.
What are the benefits of using VPS Hosting?
A VPS server is unique in that it is both a dedicated server and a shared hosting environment. In short, VPS Hosting allows you to rent a smaller portion of a server, but also maintain the privacy and customization features that you would get from owning a dedicated server. As a result, businesses who require less server space can receive many of the same advantages as full servers would, at a fraction of the cost.
The major benefits of VPS Hosting include:
Privacy — your virtual operating system belongs to you only.
Customization — you can customize the server to your needs.
Control — although you share a server with other VPS servers, you can control yours without affecting anyone else.
Dedicated resources — You have access to resources that no one else can utilize, like dedicated amounts of RAM.
How VPS Compares with Shared Hosting & Dedicated Hosting?
To truly understand how VPS works, it's important to get familiar with some of the basics of web hosting, including other common plans. Here's a brief breakdown of the differences between shared web hosting, and VPS hosting.
1. Shared Hosting
Shared hosting is the most common form of web hosting and works well for many new website owners. When you purchase a shared hosting plan, you're sharing key resources like CPU, RAM, and hard drive space with other website owners using that same server.
Let's use an analogy to make understanding this concept a little easier.
Think of a shared server as a large apartment complex, and all of the individual apartments are rented by other website owners. All of you need a place to live — just like your website's files — but going out to buy a huge family home would be too expensive for your needs. Sharing common areas and utilities in an apartment block helps keep costs down. And the same is true for shared hosting.
There are a few downsides to shared hosting, though, mostly because you're sharing. For instance, if someone else on your shared server has a huge spike in traffic, that could affect your website's performance. However, if you're just getting your website off the ground and don't have a huge traffic volume, shared hosting is a great way to get online! See this article, 6 Main Reasons to Use Shared Web Hosting.
Looking for an entry-level plan? Check out our affordable shared hosting packages.
2. Dedicated Server
Dedicated server is the opposite of shared hosting. Rather than pooling resources (and sharing the costs) with other website owners, you have one dedicated server that is reserved for your website only.
Sounds great, right? The catch is that it's more expensive, but you get 100% control over your resources and can customize the software to meet your individual needs. This type of hosting package is best for websites with robust technical demands. For example, dedicated hosting could be right for you if:
– your website is getting large amounts of traffic each day.
– you need to install your own operating system.
– you are handling thousands of financial transactions.
– your website requires custom software.
Need a powerful solution? Check out our dedicated server plans.
3. VPS Hosting
VPS hosting sits squarely between shared and dedicated. When you choose VPS, there will be other websites hosted on the same hardware as yours (remember that powerful server we talked about earlier?).
But — and it's a big one — your website is the only domain allocated to your particular virtual compartment. And that means you get your own operating system, dedicated storage, powerful CPU, instantly scalable RAM, and unlimited bandwidth.
With a VPS, you are getting many of the benefits of a dedicated server — for an affordable price. In short, VPS hosting can give you more bang for your buck.
Who is VPS Hosting ideal for?
Although there are exceptions, anyone who plans to grow their business may find it valuable to choose a VPS Hosting plan due to its flexibility and affordability. A VPS will grow as you grow so that when the time comes to handle influxes of traffic, your VPS will be ready. This makes VPS Hosting ideal for:
– Startups
– Small businesses
– Up-and-coming bloggers
– Fast-growing web applications
– Resellers
How is a Virtual Private Server managed?
You can access your VPS several ways:
– Remote desktop — access your server remotely from any location through a desktop
– SSH (Secure Shell) client — open-source software like Remmina, PuTTY for Windows,
– WHMCS — paid, automated solution that comes with cPanel or Plesk control panel
– cPanel — paid license for cPanel control panel
All PD Hostings Virtual Private Servers include:
– Flexible deployment
– Full root access
– Choice of operating system
– Optional control panels
When Should You Switch to Virtual Private Server?
The best way to evaluate whether or not you need to upgrade to VPS is to take stock of your website. Here are eight signs that signal when it's time to go virtual.
1. You're Worried About Security
If you need enhanced security features, advanced monitoring capabilities, more backup space, improved website reliability, or plan on taking any form of online payment, then you may want to consider VPS. With VPS, you get reliable resources and can count on top-notch security features.
2. Your Website is Consistently Running Slowly
Shared hosting is not meant for websites that use large amounts of RAM. As your website grows and you add more and more content, you will start to see a decrease in your website's load time. As soon as this happens, it's an indication that you are maxing out your limits. Upgrading to a VPS Hosting will enable you to scale your website without having to worry about slow load times.
3. You Start to Experience High Traffic Volumes
If you are just starting your website and don't receive very much traffic, then shared hosting is the ideal solution. However, if your website's audience is consistently growing, you'll want to consider upgrading. You don't want to run the risk of your website running slowly or, even worse, your server crashing because it can't handle the traffic. If you anticipate an increase in visitors, do yourself a favor and switch to VPS.
4. You Have An eCommerce, Online Store
The moment you plan on running an eCommerce site is the moment you should upgrade your hosting plan. Why? Because with VPS, you have a secure and dedicated virtual server where you are more likely to pass a PCI compliance test. The Payment Card Industry Data Security Standard was established by major credit card brands to protect against cardholder data theft.
If you are accepting credit cards on your website via a payment gateway, you want to do everything you can to ensure the safety of your consumers' financial information. Since VPS is more secure than shared hosting, it's the better option for e-commerce websites.
For more detailed information follow this article, Is VPS Hosting a Good Choice For Growing E-Commerce Websites?.
5. You Build Websites For Your Clients
Is it part of your job to build websites for your clients? With a VPS, you can host an unlimited number of domains all while making sure you have enough RAM for each site to function properly.
6. You Need To Install Custom Software or Use a Custom Server Configuration
Shared hosting is great for website owners who build their site with WordPress or other common Content Management Systems. However, if you reach the point where you need to install custom software, use a custom server configuration, or engage in any other advanced programming, then you'll want a hosting option that affords you more control.
Similarly, several standard tax, billing, bookkeeping, and other integrative programs require around-the-clock server availability as well as high-speed internet. To run these applications successfully, you'll need either a VPS or dedicated server account.
If you operate on a shared server, you'll only run into frustration when you learn advanced actions are forbidden or that apps don't have the support needed to function properly. Instead of dealing with this potential problem, upgrade to VPS hosting and immediately gain more control over your programming actions.
7. You're on a Budget
While it's true that a dedicated hosting package can address many of the problems on this list, it's important to remember that a dedicated plan is a much pricier option. If you need to improve your bandwidth, increase your security, and get more RAM, then the most affordable option is to opt for VPS hosting.
8. You Run Into Server Errors
Do you encounter "Service Unavailable" errors, any 50X errors, or the "Internal Server Error" often? When you see errors, it's likely that your potential customers are too. While you can troubleshoot downtime issues, there is simply no room for server errors if you're running an online business. Pre-empt this problem by upgrading to VPS.
How to Choose the Best VPS Hosting Plan for Your Website?
Now that you know what a VPS is and when you should upgrade, let's talk about what makes a great VPS plan and how to find the best web hosting provider. After all, you wouldn't trust your website with just anybody, right?
Linux/Windows
You might think this tip might fall into the obvious category, but it's worth sharing: Make sure the hosting package you select is compatible with your operating system. PD Hosting, for instance, doesn't offer Windows hosting since most of our users prefer to run a Linux VPS.
Reliability
The VPS hosting service you select should have uptime ratings of 99.5% and above. Anything lower from your web host is simply unacceptable. For the record, PD Hosting boasts one of the industry's highest uptime scores at 99.98%. Stop it, we're blushing.
Hardware
When purchasing a VPS hosting package, make sure your service provider offers the latest and greatest in hardware, including solid state drives (SSD) — the fastest storage technology. SSD makes running high-speed applications easier thanks, in part, to the lack of moving parts.
24/7 Technical Support
When it comes down to it, you simply don't know when you'll experience a site meltdown. So make sure you purchase a VPS hosting package from a company that offers 24/7 technical support.
Ready for Your Own Private Server?
Made it all the way to the end of this guide? Well, pat yourself on the back because you are not a VPS beginner anymore!
If your website is growing and beginning to attract some well-deserved attention, you'll want its performance to keep pace. And that means it's time to increase your site's resources by upgrading to a VPS server.
While VPS hosting is more expensive than a shared plan, the benefits of this kind of hosting solution give you a lot of bang for your buck – without having to spring for a much-pricier dedicated hosting plan. Wondering which VPS host to choose? Consider PDHosting! Our VPS plans start at just £11.50/mo.