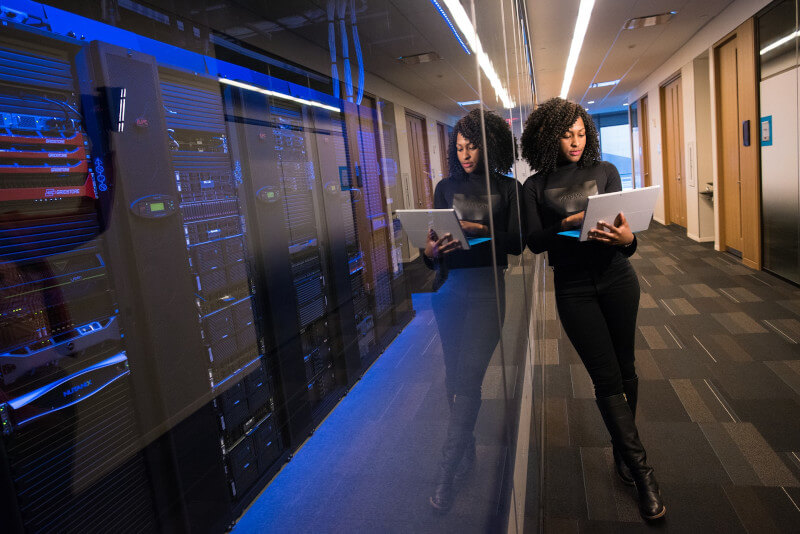 Dedicated Server – Frequently Asked Questions
You hop onto your favorite web hosting website, and you see multiple options to host your new website;
– shared hosting,
– VPS hosting,
– cloud hosting,
– dedicated servers.
Which one do you choose? Each option offers different levels of affordability, performance, and scalability.
Recently, we investigated the major differences between shared hosting and VPS hosting. In the past, we've also looked at 6 main reasons to use shared hosting, and VPS Hosting – FAQ separately in more detail. Both shared hosting and VPS hosting are wallet-friendly and eco-friendly, because you are sharing resources with other users. Above all, where do dedicated servers fit in, as the more powerful and more expensive sibling in the hosting business?
What is a dedicated server?
A dedicated server is a hosting configuration. Similarly, imagine a desktop computer minus the monitor, usually kept secure and functional within a data-center. So, one person alone uses and customizes it for their hosting needs.
For instance, dedicated hosting refers to a user renting a server from a web hosting provider and paying a monthly fee to manage it remotely. Dedicated servers are completely isolated from one another and customers get full access to configure their server any way they want.
What are the benefits of having a dedicated server?
Dedicated servers provide the highest level of privacy, control, performance, and resource allocation. So the environment is stable, making dedicated servers the perfect fit for customers with high traffic websites.
Additionally, PD Hosting's dedicated server plans are backed by 100% network up-time and outstanding customer support that has covered every step of the way.
How is a dedicated server managed?
At PD Hosting, every dedicated server plan comes with three available operating system options; Ubuntu, Centos and Debian. Also you can choose a control panel for easy server management that available options are; cPanel/WHM, Plesk, WHMCS, the web-based control panel that gives you complete control over your server.
Who are dedicated servers ideal for?
Dedicated servers are an ideal solution for customers looking to build an enterprise-class server with a limited budget.
Dedicated servers are ideal for customers who wants;
– No resource restrictions,
– Full root access to the server for customization,
– The ability to use resource-intensive web applications,
– The ability to host high-traffic websites.
What is the difference between VPS hosting and dedicated hosting?
Dedicated hosting involves renting a dedicated server that is all yours. On the other hand, VPS hosting requires sharing a server, although virtualization software gets you your own piece of the dedicated server that you're sharing.
In other words, the key thing to remember is that with dedicated hosting you have an entire server to yourself. So you get full customization and allocation of resources. You're able to choose the equipment, including the type and size of RAM, hard drive, and processor, used in your server and 100% of those resources will go towards your website.
Can I upgrade my shared hosting or VPS hosting plan to a dedicated server?
Yes! Submit a ticket and our expert support will be happy to help with your infrastructure upgrade.
Where are your dedicated servers located?
Our dedicated servers are located in United States data centers. And network engineers are on site 24/7/365 to ensure our servers are running at peak performance at any time by live chat and via support tickets in the event of an emergency.